Flea market – A new kind of market that has just appeared in Vietnam recently.
It's very popular in foreign country though It's quite new and different in Vietnam. In flea market, people sell their products and they can change their goods with customers if they want. For those reasons, Saigon Flea Market was found in 2011 as a flea market, who brought this kind of market to Vietnam.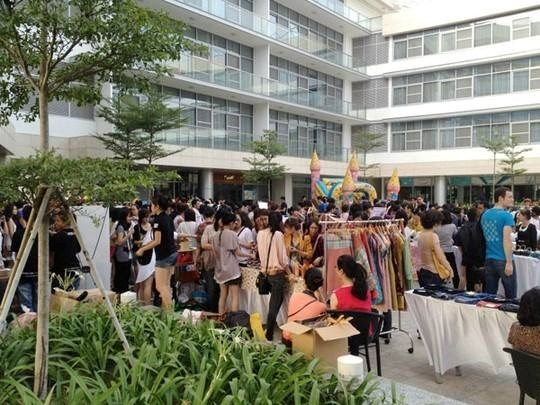 A crowded corner in Saigon Flea Market
This market occurs monthly on the second and the fourth Sundays. It's located on the 2nd floor of Boomarang Restaurant, opposite to Ban Nguyet Lake, Phu My Hung, district 7.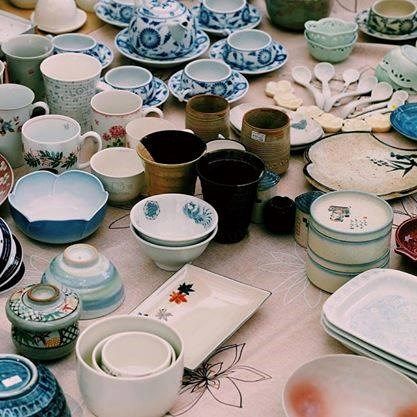 In Saigon Flea Market, variety is the most important elements. There are many products such as: clothes, accessories, handmade stuffs, cosmetics… Especially, handmade stuffs is the most interesting products in this market. This also attracts many people, include foreigners from Korea, China, Hongkong… because of its uniqueness.
In Saigon Flea Market, every stall always makes sure that their products are not fake. This makes everyone feels safe when they go shopping here. Thus, Spid Shop decided that we will join in Saigon Flea Market so as to bring our unique products that "only-at-Spid".
In this market, We'll introduce our accessories for bikers such as: gloves, visors, bandanas, tattoo sleeve arms, leather peaks for helmets… also for people who like half face and open face helmets.
Half of the products from Spid are handmade, especially leather products. Spid wants to give customers more choices when they go shopping. Introducing Spid's products is the main reason why Spid join in. Customers can see the unique, special handmade products that they can only see in Spid Shop. The below pictures describe carefully about Spid's products: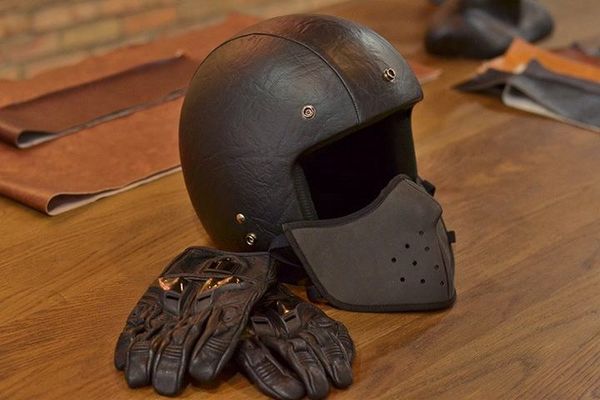 Open Face Helmet Dammtrax with material from leather with leather mask and gloves
Do you want to see the handmade products that only at Spid Shop? Are you interesting in having something that different from others? Then join Spid Shop!
— Ad Miale —